Fast logistics to every corner of the world.
Transport to destination throughout the Netherlands and the rest of the globe.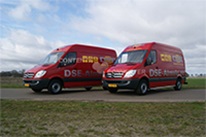 DSE Cargo & Freight Groupage Road;
DSE( Distribution Service Europe), is an independent freight company in the Netherlands with its headquarters in Almelo, further branches of DSE can be found in Lelystad ( the Netherlands), Bad Bentheim ( Germany), New castle ( United Kingdom) and Barlinek ( Poland).
We specialize in the export and import of groupage shipments within Europe via road, air and sea containers.
DSE is capable to provide logistics solutions from all goods ( excluding perishable goods and livestock) packed in a box for package distribution to pallet transport, for our services we work with renowned national, and international logistics service providers. All the packages that are shipped with DSE will be tracked via our track and trace system, it is also possible to keep track of groupage/pallet shipments with our system. DSE uses a strict definition for what a package exactly is, DSE utilizes the following definition for a package; It is a box that does not weigh more than 30KG and does not exceed a belt size of 300cm ( belt size is twice width, plus the length plus the height in cm).
Boxes that do not meet these criteria are automatically treated as cargo groupage shipments by DSE.
For international packages it is possible to have a weight of up to 70KG, a belt size of 419cm and a length of up to 270cm and DSE will still be able to treat it as a package! Due to the fact that international packages are mostly transport via air cargo, it is not possible to transport dangerous goods in a package. LxWxH 5000 divided by the number of volumes converted to kilograms. These parcels are International Track and trace traceable. For the international parcels DSE works with one of the greatest players in the field to realize a consistent quality of service. Furthermore it is possible for shipments above the 70KG threshold to be transported via groupage cargo shipments.
AIR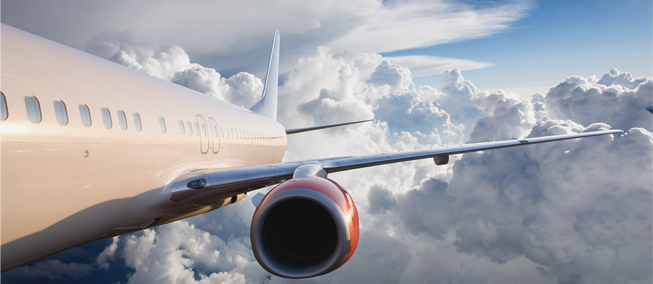 DSE Cargo & Freight Groupage Air;
After 9/11 , new safety requirements were put into place for transporting freight by air. One of those requirements is that not everyone is allowed to transport by air on behalf of someone, only authorized air freight forwarders are allowed to do so. DSE has a close relationship with one of these authorized freight forwarder ( ATAN). They have been recognized by the Dutch customs and are registered as an airfreight forwarder.